1st Floor Front With 3 Big Bedrooms & Backyard & New Carpet & Central Heat & Appliances & MORE

Your private side entrance right next to the public way where you and the other friendly tenants conveniently park steps from the apartment which comes in handy to carry in groceries in your day to day activities. 

There is brand new modern siding, new windows, new concrete, new awnings, new porch steps & more.

Below is tthe "step down' bathroom with a full tub & shower.

On the left is the closet and the master bedroom.

Below is the new fence for your fenced in back yard and new stair system for the renovated building. On the right is the private back door and new porch system to go into the private back yard from your new apartment..  The door on the bottom is your back door leading out into the private fenced in back yard and patio as you step off of your back porch.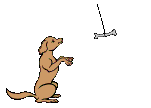 The Chicago neighborhood of McKinley Park is home to many families and has a large residential area, populated primarily by flats, some newer townhouses, but also showcasing the occasional century-old home. Community pride has kept even the oldest properties in good condition and pleasing to the eye. Considered by some to be a well kept secret with a great deal of development potential, property values continue to be very reasonable based on location and the individual property. 

McKinley Park hinges around its 69-acre namesake, which features, among other things, a swimming pool and an outdoor ice-skating rink in the winter months. The park is also the site of many city-sponsored events throughout the year. Over the years the park has undergone a multimillion dollar renovation, including a lovely lagoon. 

The majority of shops in the neighborhood sit along 35th street or Archer, as well as the Riverside Square shopping center at Ashland and Archer. 

McKinley Park's residents can trace their roots to all quarters of the globe, and there are several food-based street festivals each year to celebrate this diversity and to bring the different ethnicities together through fun, food and music. 

McKinley Park is located between Western and Ashland Avenues on Chicago's southwest side. The CTA's orange line runs through with stops at Ashland and 35th and I-55 runs through its northern edge.

     Mckinley Park               Brighton Park 

           USA

          60608

   Read about the great        neighborhood at the         bottom of this page


This is your front & side entrance on the side of the building that you can conveniently drive right up to and take things into your new apartment right next to all the brand new condos next door with great neighbors.

         NOW TAKE A VIRTUAL TOUR OF YOUR NEW NEIGHBORHOOD 

CLICK HERE FOR A VIDEO OUR YOUR NEW PLACE

Your private fenced back yard with your kitchen back door all the way on the left.

We will consider a dog or cat in this pet friendly building

Below is your living room with the dining room on the right.  There are 2 ceiling fans, new carpet, big closet and lots of windows.

The apartment room measurements in feet are:

Kitchen 14 x 12 or 168

Living Room 14 x 22 or 308

Dining Room 8 x 10 or 80

Bathroom 5 x 9 or 45

Master Back Bedroom 12 x 15 or 180

Middle Bedroom 10 x 11 or 110

Front Bedroom 11 x 11

Entire Apartment 22 x 46 or About 1,000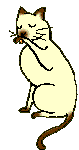 THIS WILL GIVE YOU AN IDEA OF YOUR PRIVATE BASEMENT FOR STORAGE

Pictured is your big living room looking in from the dining room as the bright morning sun shines in.  You have lots of windows and modern vertical blinds as well as 2 new ceiling fans in the living room.  2 small "pass                                               through" windows decorate the dining room wall divider.