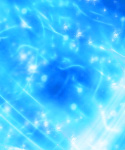 For Apartment Showing Info Please Only Call The 3                                 Numbers Below

If you need to contact us for an address, showing time, or any other specific questions please only call the phone number in the ad for the apartment that you want to see. Each apartment has a different phone number with exact information for that specific apartment that will answer all of your questions in great detail.  Those numbers are.........

                          773-268-"RENT" (7368)

                          773-924-"RENT" (7368)

                          773-373-"RENT" (7368)

We have these pre set outgoing numbers because we never want to put you on hold and we want you to get every detail, address, directions, and next showing time in your very first phone call to be efficient.  We appreciate your understanding.

If your questions are not completely answered on one of the above 24 hour telephone information lines that are in the specific ad for the apartment you are interested in, feel free to come to a showing and ask in person.

KINDLY DO NOT CALL THE OFFICE NUMBER BELOW FOR APARTMENT SHOWING INFORMATION BECAUSE ANSWERS TO ALL OF YOUR QUESTIONS ARE ON EACH OUTGOING MESSAGE.  SIMPLY CALL THE NUMBER IN THE AD ON THIS PAGE FOR THAT SPECIFIC APARTMENT FOR IMMEDIATE ANSWERS TO ALL YOUR QUESTIONS. IF YOU DON'T SEE ANYTHING ON OUR SITE, THEN WE DON'T HAVE ANYTHING FOR RENT. WE DON'T HAVE A WAITING LIST AND WE ARE NOT A PUBLIC RENTAL SERVICE. Thanks for your understanding.
Bill Prewitt Office 773-268-7625  Fax 773-268-7397
                        E-Mail:  BestRent@aol.com

We open all mail without attachments.  Be sure to put something in the "subject line" about the apartment you are interested in or our spam filter may automatically delete it or put it in our spam folder.

Best Rents Detailed Contact Information For              Each Apartment Available


We Are Proud Of Our Track Record Since 1981.